Concrete Repairs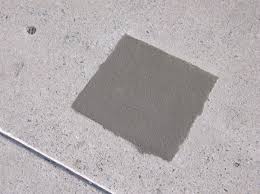 Concrete surfaces and structures must be properly maintained to keep them in excellent shape and condition. If there are issues such as damages due to constant use or cracks due to extreme weather, you need the help of professionals to remedy the problems. Good thing you only have to contact us at SCCR Landscapes. We have expert people who can work on various concrete repairs no matter how serious or simple they may be.
Our company has already worked on and successfully completed concrete repair tasks across the state of Georgia. We have handled projects in commercial areas and private residences in Cumming, Dawsonville, Alpharetta, Johns Creek and Buford, GA. Through the years, we have become the leader in concrete repairs with the excellent work quality that we provide to all our clients. So if you want to make sure that you'll get what you pay for, all you need to do is call us at (678) 208-0940. We'd be delighted to discuss with you your repair concerns and start the work soon.
Excellently Done Concrete Repairs
All tasks concerning concrete repairs are handled by our team of highly skilled people who carefully assess the extent and nature of damages on your concrete structures. Their assessment allows them to determine whether common repair methods will work or if a more extensive remedy is needed. Since repairing visible damage may not provide long term solution, our crew members are trained to do a tear down or replacement if the damages are already beyond repair.
Some of the concrete repair jobs that we can do include the following:
Driveways. Driveways are among the most common concrete surfaces that we have to repair since they are constantly exposed to heavy vehicle traffic, which speeds up deterioration. Whether the driveway has pot holes or cracked surfaces, our personnel can apply the appropriate solutions using top-quality materials.
Steps. We can repair steps in gardens, pool areas, and other locations in your property. Our crew members will make sure that the steps are fully restored to their original state for a flawless appeal. With well-maintained garden steps, you will have a safer outdoors.
Sidewalks. Our repair team will ensure that sidewalks are properly repaired no matter how bad their conditions are. We make sure that the repairs will be done according to industry standards and that the repair works will be compliant with the local laws.
Seasoned Concrete Repair Team
One thing that we're proud of here at SCCR Landscapes is just how skilled and experienced our masons are. Having worked for us for more than 15 years now, they've become well-versed with all kinds of concrete repairs. They can assure 100 percent reliability of the repaired concrete since they adhere to strict quality standards. They also follow our time-proven processes and repair procedures to ensure the reliability of the repaired concrete feature. Our people can assure all clients that once they've completed repairing the concrete surfaces, clients can enjoy improved appeal, function, durability, and safety of the repaired surfaces.
Contact us now at (678) 208-0940 to learn more about the different types of concrete repair jobs that we can perform.