Hardscaping Services in Roswell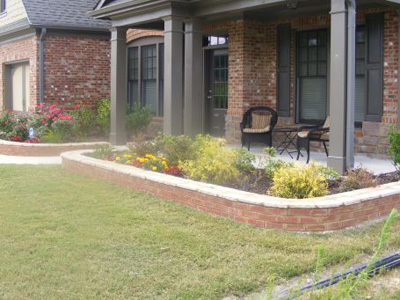 Creating outstanding outdoor living elements requires ability, competence, and a working understanding of a variety of materials. Appropriate planning and style are critical components of this task. We are the professionals to call if you want unique outdoor living structures. SCCR has over 18 years of expertise in this business and provides clients in and around Roswell, GA with innovative outdoor living solutions.
We are experts at designing and installing visually appealing and structurally sound outdoor living environments, ranging from hardscapes to softscapes. Due to our strong business relationships with the region's leading providers, we are specialists at using various landscaping materials to build unique outdoor living structures.
Is the outdoor area of your house and yard uninteresting and drab? Do you ever have the feeling that it is uninviting and unusable? We've been transforming outdoor living areas for almost two decades by incorporating beautiful and functional outdoor living items. We can design and develop elements that will change your outside space into something more comfortable, pleasurable, and engaging. Some of these structures include the following:
Paver Driveways, Walkways and Pathways
Segmental pavers are an excellent choice for these types of surfaces. They are adaptable and can be installed in a variety of outdoor environments, including driveways, walks, paths, decks, and patios. Additionally, they are appropriate for pool decks, entranceways, and courtyards. In our residential and business paver installation projects, we use segmental concrete materials made by Pavestone Company. These pavers come in a variety of hues, designs, styles, and forms, and we can use them to create gorgeous patterns on our clients' properties.
Flagstone Patios
Flagstone is an outstanding patio material. Not only is this natural stone aesthetically pleasing, but it is also highly durable. It gives the landscape a very organic and earthy appearance and matches the aesthetic of the landscape's characteristics as well as the house. Flagstone comes in a variety of sizes, shapes, colors, and textures, which means that it may be used to create beautiful outdoor environments. When you contact us to install flagstone patios, you are certain that the job will be finished to your total satisfaction. High-quality materials and craftsmanship guarantee that these features not only look excellent, but also endure a long time.
Outdoor Kitchens
We are custom outdoor kitchen builders capable of delivering cost-effective solutions. Our crew is very creative and competent, and we handle the design and installation of outdoor kitchens which will significantly increase the value of your home. We meticulously plan every feature and aspect in this area, ensuring that it is functional, robust, and visually pleasing. We will ensure that adequate seating is provided and that the flooring is constructed of high-quality flagstone or other paver materials. The storage capacity and cabinets will be thoughtfully planned, and we will take care to ensure the space allocation for all your appliances, such as a gas stove, BBQ, grill and so on.
Other Hardscape Services
Fire feature design and installation
Concrete work
Concrete edging
Grading and excavation
Landscape design
Planting and sod
Decks and pergolas
Lawn maintenance
Erosion control
Mulch delivery
Outdoor living design and installation
We use the best materials and products in our work, and you can be sure that all the features and components will be robust and superb in design. From rustic statement features to modern styles, we can design and install the structures you need. For more information about our excellent hardscaping and landscaping services, call SCCR Landscapes at 770-354-3486 or send us an email through this Online Form. Our expert team is here to help you with the types of services you need to transform your outdoor spaces.