Planting and Sod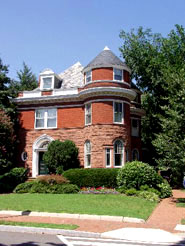 The softscaping on your property adds a distinct appeal to the outdoor spaces. Not only does it help create an idyllic environment in these areas, but helps add freshness and greenery to the space. When you are choosing plants, trees and bushes for your landscape, you need to make sure you opt for ones that fit in well with the overall theme of the landscape.
We at SCCR Landscapes Inc. are a reliable local landscaping company that caters to clients in and around Cumming, Canton, Holly Springs, and Woodstock. We also handle mulch deliveries for customers across Milton, Alpharetta, Gainesville, and Sugar Hill as well as Dawsonville. If you need our specialized solutions for your commercial or residential landscaping projects in John's Creek, Buford or Oakwood, we are the company to call.
Custom Planting and Sod Installation Services
Our team works closely with you to understand what your specific requirements are. Based on the detailed discussions our designers have with you, they will provide solutions that meet your needs and fit your budget. While we do focus on ensuring that the best plants, sod and trees are chosen for your project, we also make sure that the soil preparation is carried out perfectly. This helps ensure the plantings grow healthy and strong and are sustainable.
Plants, trees and sod add beauty to your property all of our plants and trees come from a local nursery which gives you the opportunity to walk with a SCCR consultant to pick out your plants. Or one of our professional designers will provide a custom plan that SCCR Landscapes will price and install for you.
Our Services
We provide a wide range of services such as:
Tree Trimming- We professionally trim and shape trees. Regular tree trimming and pruning helps ensure the trees grow healthy and are resilient. This process also helps improve the appearance of the trees in your landscape.
Lawn Installation- We will professionally install a lush lawn for you. We ensure the correct seed for your climate. Many people prefer sod turf to seeded lawns as they give them an instant lawn and we provide these services too.
Lawn Maintenance- Will maintain your lawn all year long. Our lawn care team makes sure that your lawns are trimmed and mowed, aerated and de-weeded with regularity.
Flower Beds and Gardens- We install colorful flower beds, using creative designs. We can design beautiful gardens including rock beds. These installations lend a pop of color to the landscape and help create very appealing outdoor spaces on your property.
Clean Up- Hate raking leaves or hauling debris? Leave it to us. We maintain very reasonable rates for yard cleanups and will come in and clear all the outdoor areas as per your required schedule.
Bush Trimming- We will leave your bushes looking beautiful and designed just how you like. This adds a well-manicured look to the landscape.
Aeration- We can help your landscaping look beautiful by aerating your soil so that water can reach the root. Great around trees!
Fertilizing- We use only the finest fertilizers to achieve beautiful results. The organic fertilizers we use help improve the health of your plants and add to the sustainability of the landscape.
Free Estimates
No two projects are the same. We don't believe in one price fits all, because we won't skimp on your service. We provide accurate, realistic, and reasonable estimates.
For any more information on our services, feel free to call SCCR Landscapes Inc. at 770-354-3486. We will provide you with all the information you need as well as a landscape maintenance cost. You can also send us your request via the Contact Us form on our site and we will respond quickly.