Concrete Contractor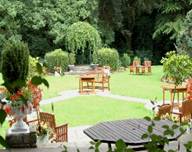 SCCR Landscapes is one of the most trusted local contractors in the state of Georgia. For years, we have been the go-to company for those who are in need of a reliable and competent concrete contractor. If you have a home improvement project or a hardscaping job that requires concrete installation, please call us. We have the experience, skills, and resources needed for all kinds of concrete works. Our impressive credentials are proofs of our expertise in this field. In fact, we have already completed numerous concrete projects in Cumming, Dawsonville, Alpharetta, Johns Creek, and Buford, GA. Please call us today at 770-354-3486 for your inquiries and other concerns.
Top-quality Concrete Pavers
SCCR Landscapes uses top-quality construction materials to ensure the structural integrity and aesthetic appeal of the concrete structures we build. We also recommend cost-effective materials such as interlocking concrete pavers to let our clients enjoy beautiful masonry features at affordable costs. Pavers are easy to install and available in various patterns, colors, and finishes. We can help you create attractive outdoor features and amenities by recommending premium pavers from leading suppliers. We also use permeable pavers for environment-conscious clients.
Concrete Driveways and Walkways
Do you want a stunning driveway that can withstand frequent use? Opt for concrete driveways. When installed by a well-experienced concrete contractor like us, your concrete driveway will not only look attractive but also endure constant use and extreme weather conditions. Our company guarantees the structural integrity of your driveway, whether it was made from poured concrete, concrete pavers, or natural stones. We can also install beautifully designed concrete walkways and curbs in your property.
Outdoor Living Features and Amenities
For years, SCCR Landscapes has been helping Georgia homeowners create livable outdoor spaces. We typically add concrete patios on garden areas to let you enjoy the beautiful scenery and the relaxing ambiance in the landscape. We use decorative concrete methods and top-quality stone pavers to achieve your dream patios. You can also hire us to build concrete decks around pool areas. These outdoor living amenities are carefully designed and built by our seasoned masons and certified paver installers.
Retaining Wall Design and Installation
Retaining walls have vital functions in your property. They can prevent soil erosion, create new living spaces, and help enhance the appeal of the landscaped area. As a licensed concrete contractor, we can build concrete retaining walls that conform to local building codes. Our walls are uniquely designed to meet your needs and personal preferences. We can work on poured concrete walls, block walls, and patented retaining wall systems. Your outdoors will be safer, more attractive, and more functional with our well-designed retaining walls.
Concrete Demolition and Repairs
Do you have a concrete structure that must be removed from your backyard? Do you want to bring back the function and appeal of your old concrete features and amenities? If yes, we are the right company to hire. SCCR Landscapes has expert people who can work on concrete demolition projects. You can hire us to tear out driveways, walkways, and curbs. We can also remove concrete structures that may hamper the installation of a new feature or amenity in your backyard. As a versatile concrete contractor, we also have the capability to perform concrete repairs on driveways, garden steps, sidewalks, walkways, and other concrete structures.
Well-experienced Concrete Contractor
Hire SCCR Landscapes for all your concrete installation projects. By hiring a well-experienced concrete contractor, your project will be completed on time and according to specifications and industry standards. Dial 770-354-3486 now or visit our office at Cumming, GA.